The best

cookies

you've ever tasted.
And they

just

happen to be gluten free.
The original chocolate chip cookie recipe originated over 30 years ago from Davy's Dad, Brian (right). Dad's cookie's were always a big hit at parties, church, and of course, home. 
When Davy married his wife Terri, who is gluten intolerant, Davy attempted to re-create his Dad's cookies in gluten free form over many years. 
Once perfected, Davy & Terri realized that there is no other gluten free cookie (or any cookie!) out there that quite hits the spot like this one.
We only use peak quality ingredients in our cookies:
- premium certified gluten free flour
- decadent milk chocolate chips
- organic pasture-raised eggs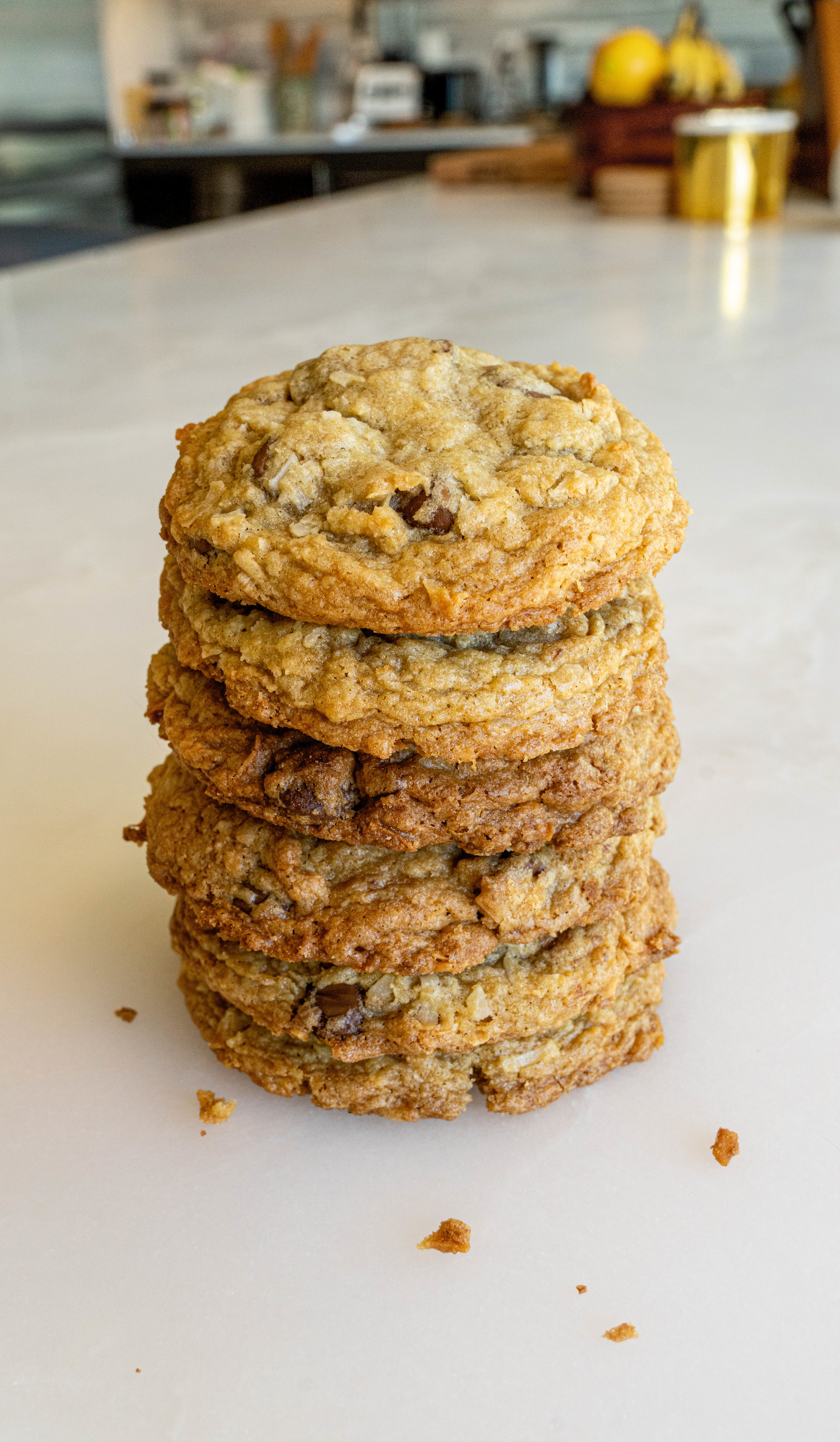 -

Local pickup purchases

can be arranged by sending us a message below. Due to Texas Cottage Food laws, you will need to pick up the cookies yourself at 360 & Bee Cave.
-

Need to ship?

Purchase in person at Barton Creek Farmer's Market and we can ship for you!
-

Interested in a monthly delivery (and pay online)?

Send us a note below, we are collecting interest on a set monthly delivery date (E.g. 1st Saturday of each month). 
For placing a pickup order, 
or general questions / feedback, 
you can contact us below:
Thank you for reaching out!
Please take a short survey!
As a small business, we love hearing from our customers on how we can improve. 
Please fill out the survey below to let us know your experience with Davy's Cookies!
Follow us on social media: